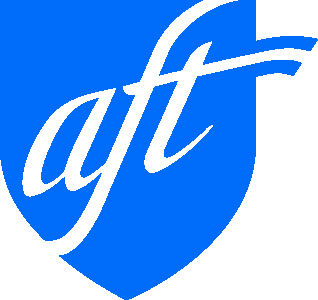 Contact:
Media Advisory for:                                                                                                               Ron Fowler
Thursday, August 1, 2019                                                                                                   404-315-0222
atlanta@aftgeorgia.org
Georgia Federation of Teachers and Allies Rally to Demand Atlanta Board of Education Stop Privatizing Atlanta Public Schools
Q:  What does the Atlanta Board of Education and President Trump's Secretary of Education have in common?
A:  Taking public funds from public schools and giving then to private nonprofit and for-profit charter management companies!!
Atlanta, GA - GFT President Verdaillia Turner announced, "We are demanding that the Atlanta Board of Education stop their privatizing of Atlanta Public Schools. We are inviting all citizens, organizations and groups to stand with us and fight back against APS' collaboration with the Walton Family and the Koch Brothers to sell out the children of Atlanta. We want the BOE to stop giving away our schools to private nonprofits who have little oversight and for-profit charter management companies who put profits over children.  We are asking for the resignation of Board President Jason Esteves for his conflict as an officer of the state Democratic Party and a supporter of school privatization.  We are also demanding the Board not renew the contract of Meria Carstarphen."
Who:          Atlanta Federation of Teachers
Georgia Federation of Teachers
Atlanta Association of Educators
Georgia Association of Educators
SNAPPS (Southwest and Northwest Atlanta Parents for Public Schools)
The People's Agenda
EMC2
The Georgia Community Coalition
APEA (Atlanta Public Education Alliance)
Coalition of Black Trade Unionists
Georgia Coalition for Public Education
What:              Rally to demand the Atlanta Board of Education stop privatizing Atlanta schools
When:             Thursday, August 1, 2019
         3:00-6:00pm
Where:            APS Building
        130 Trinity Ave.  SE
         Atlanta, GA 30303
###