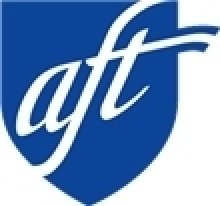 MEDIA ADVISORY FOR:
OCTOBER 27, 2020
Contact: Andrew Feldman, Andrew@feldmanstrategies.com, 781-820-6650
National Teachers Union President to Rally with Georgia Federation of Teachers President Verdaillia Turner, U.S. Senate Candidate Rev. Rafael Warnock and other Notables in Atlanta as part of Nationwide Get-Out-The-Vote Bus Tour
 
ATLANTA — On Wednesday, October 28th, less than a week from Election Day, the American Federation of Teachers' #AFTVotes branded bus will roll  into Atlanta as part of its nationwide get-out-the-vote bus tour.

While in Atlanta, AFT's national president, Randi Weingarten and Secretary Treasurer Fedrick Ingram will join U.S. Senate Candidate Rev. Rafael Warnock for a socially-distanced press conference and get-out-the-vote rally with allies and Atlanta-area educators.

Weingarten and Ingram will highlight the massive stakes in the 2020 election and how Rev. Warnock and fellow Senate candidate Jon Ossoff are the candidates that share working people's progressive values for a more equitable and decent America.

Speakers will also stress the importance of election protection and fighting voter disenfranchisement, given that Atlanta is one of many southern cities the bus tour will visit week where voters are facing voter disenfranchisement and intimidation issues. They're also expected to make an urgent call for school funding and highlight the disproportionate impact the COVID-19 crises and ongoing disinvestment has on poor communities and communities of color.

The International Brotherhood of Electrical Workers parking lot will be used as a socially-distanced, drive-in style location for both the press conference and rally.

The AFT's get-out-the-vote bus tour, encompassing nearly 20 states and over 30 events, is organizing communities to elect champions who will secure resources for public education and save American democracy from multiple crises, all exacerbated by the current administration.

It anchors the union's wall-to-wall election efforts, which include peer-to-peer texting, phone banking and the popular AFT Votes app. The union has committed to over 100,000 member engagements between now and Election Day.
WHAT: #AFT Votes Bus Tour Stop in Atlanta

WHO:
Randi Weingarten, American Federation of Teachers President
Fedrick Ingram, American Federation of Teachers Secretary Treasurer
Verdaillia Turner, Georgia Federation of Teachers President
Rev. Raphael Warnock, Candidate for U.S. Senate in Georgia and senior pastor of Ebenezer Baptist Church
Charlie Flemming, President of the Georgia State AFL-CIO
Heather Fenton, Mother of Jon Ossoff, Candidate for U.S. Senate in Georgia
Voters from across the Atlanta area

WHEN:
Wednesday, October 28th, 2020
4:30pm - 5:30pm ET

WHERE:
International Brotherhood of Electrical Workers parking lot*
501 Pulliam St. SW
Atlanta, GA 30312

*If rain, event will take place in IBEW auditorium where appropriate social distancing measures will be taken.
###